16 Jun 21

Chobani shakes up the US yogurt sector, again!

 Chobani is disrupting the US yogurt space, again, with a major US launch that eliminates the sugar in milk. The strained/Greek yogurt expert has developed what it considers an "industry first" and potentially game-changing innovation with novel sugar reformulation at its core. 

To create Chobani Zero Sugar, the Greek yogurt maker uses milk that's been filtered to reduce naturally occurring sugar. Then it uses what it calls "cutting-edge" natural fermentation methods that allow yogurt cultures to fully consume the remaining sugar. It then adds monk fruit and allulose to give the yogurt a sweet taste profile but with just 60 calories per 5.3-oz (157ml) single-serve cups. 

Chobani Zero Sugar contains six live and active cultures, including L acidophilus and S thermophilus. It comes in four flavours: Vanilla, Mixed Berry, Strawberry and Blueberry.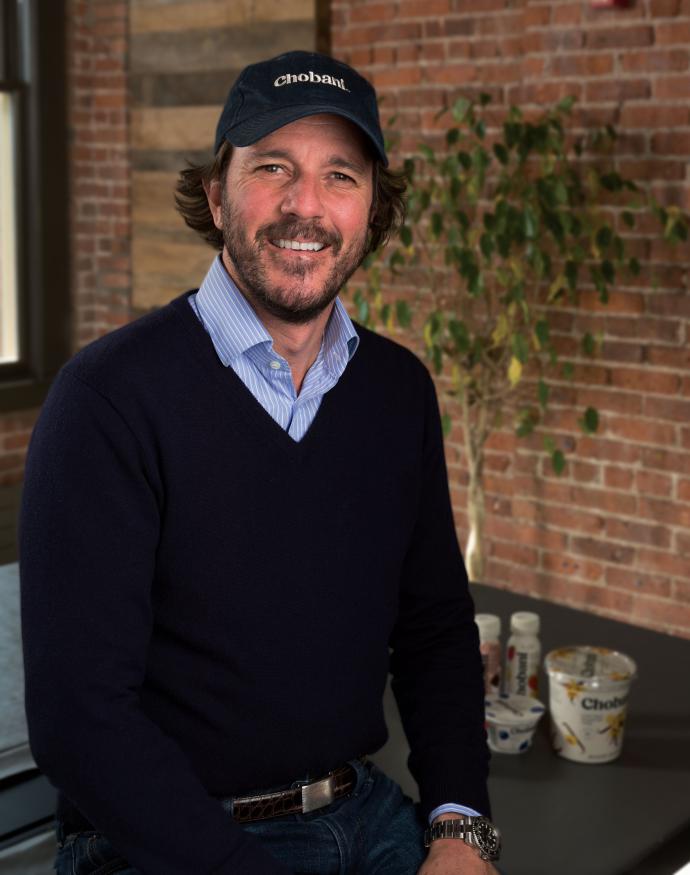 "Chobani Zero Sugar is a revolutionary innovation," says Peter McGuinness (left), president and COO of Chobani. "Our team developed a brand new product that is as delicious as it is healthy. You won't find another product on shelves nationwide in the US dairy aisle with 11 g of protein and only natural ingredients, but no sugar or artificial sweeteners."
Adds Niel Sandfort, chief innovation officer at Chobani, "This was a gap in our portfolio. It's a segment we weren't competing in directly," said of the more than $1-billion diet and reduced sugar yogurt category.
"We have very high hopes that it's going to not just take share, not just premiumise and trade up the consumer, but bring in new consumers who may have walked away from yogurt because of sugar."
The yogurt giant already has low-sugar offerings with just 9g of sugar. However, the new formulation goes even further to keep pace with rising demand from health-conscious consumers, with Chobani Zero Sugar pegged as being the first nationally distributed product in the US yogurt aisle that has no sugar.
It's poised to compete with other low sugar yogurt products including Danone's Greek yogurt with 2g of sugar and General Mills offerings. 
The new yogurt platform also comes amid rising sales for Chobani's Greek yogurt which are growing at a pace more than triple the category. Yogurt sales in general have also spiked during the COVID-19 pandemic as healthy yet indulgent home snacking picks up, as has a greater focus on gut health. 
The unveiling, too, comes as Chobani considers an initial public offering (IPO) – valued at $7 to $10-billion, which could see it follow in the footsteps of Swedish vegan milk brand, Oatly.
Natural sweeteners & sugar reduction
Interest in sugar substitution has driven the rising use of sweeteners, particularly ones derived from nature, such as stevia and its derivative Reb M, as well as monk fruit.
Interest in allulose is also developing. This follows a US FDA 2019 ruling that allulose did not have to be included in total and added sugar counts in US nutritional labelling, clearing the way for much higher levels of use and a potential move to mainstream.
Sugar reduction and protein enhancement are the most sought after two concepts in purchasing decisions and are therefore significant focuses for "better-for-you" development, according to Innova Market Insights.
With non-communicable diseases such as obesity rising, governments and industry are looking to reduce added sugars from products. The move is seen throughout the F&B industry, with ice cream and beverage players formulating with as little sugar as possible or finding novel and natural ways to replace it. 
Sugar reduction has been successful in ice cream, with an emphasis on bolder on-pack calorie counts.
Earlier this year, Swedish brand Nick's scooped up $30-million in financing for its sugar-free frosty treats made with EPG, a patented fat replacer that gives the ice cream great taste and texture despite being low-calorie. 
Innova Market Insights' analysis reveals that 91 percent of consumers are "at least a little" influenced by sugar reduction claims. Strategies in this context vary and include complete removal of sugar, blending of sugar with sweeteners and advances in sugar science.
In this arena, DouxMatok released its first direct-to-consumer product featuring its Incredo Sugar, a sugar-based solution that enables 30 to 50 percent sugar reduction.
Previously, the company launched a range of Greek yogurts combined with nut butters, such as almond, hazelnut and cashew. The new Chobani Greek Yogurt with Nut Butters line is packed with protein and a healthy balance of fats, the company notes, and are made with 30 percent less sugar than other yogurts.
In line with current gut health trends, Chobani also unveiled two offerings that are touted as being high in protein, probiotic-filled and include zero added sugars. Chobani Probiotic is a range of refreshing and fruity plant-based beverages, and Chobani Complete, a line of lactose-free Greek yogurts.
Source: Chobani, FoodDive.com, FoodIngredientsFirst.com