20 Nov 19

Chobani empire's next move is oat milks

The top seller of yogurt in America is plowing into plant-based foods. 'Fast Company' has an in-depth look at the germination of the Chobani Oat line, launching in January 2020.

In January, after years of expanding its yogurt portfolio with innovations such as crunchy mix-ins and lower sugar levels, Chobani will debut an entirely new product category, called Chobani Oat.

The company is launching four oat drinks — plain, vanilla, chocolate, and plain extra creamy — that approximate milk (although Chobani has strategically chosen not to call them that).

There will also be a barista edition for coffee shops, a line of fermented-oat yogurts in flavors such as strawberry-vanilla and blueberry-pomegranate, and mix-in varieties with names like Peach Coconut Crisp.

It's a bold departure for a company that made its name in dairy and is the top seller of yogurt in America. Little more than a decade after it launched, in 2007, Chobani catapulted over Yoplait, Dannon, and other established brands to claim 19% of yogurt sales in the US and a full 43% of the Greek yogurt market.

The retail sales of the company's products have grown by 8% year over year so far in 2019 — despite the fact that yogurt sales overall have been slowing for the past few years.

Sensitive to dairy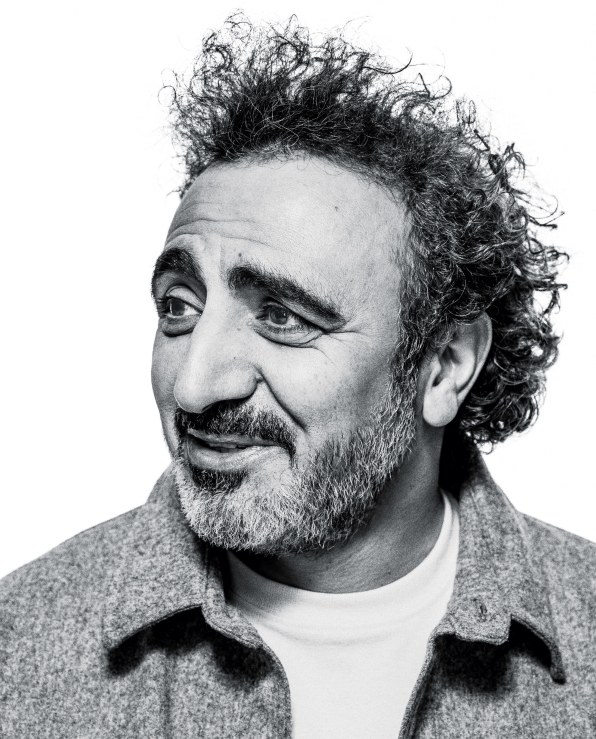 Yes, the Greek yogurt titan — the man who once milked cows for a living and famously bootstrapped what became a $1.5-billion-in-annual-revenue company by getting America hooked on the creamy, tart, and protein-rich yogurt of his Turkish youth — is sensitive to dairy.
Around the time his trademark mop of curly hair began turning salt-and-pepper, Ulukaya realised that he was lactose intolerant and stopped drinking milk. (Yogurt, because of the fermentation process, is easier to digest.) Then, about a year ago, he began stealthily developing his own plant-based alternative.
Chobani's new oat line is designed to boost sales even further by moving the company into an increasingly popular section of the grocery store.
After decades of jockeying, first by soy- and then almond-milk pioneers, alternative milks have secured shelf space directly beside cow's milk in most stores.
It turns out you can "milk" almost anything — quinoa, hemp, cashews — although the dairy industry has lobbied hard against producers using that term. The retail milk market in the US (both cow and non-dairy) topped $15-billion in 2018. Alternative milks, on their own, pulled in $2.4-billion, a number that's projected to grow exponentially.
Sales of cow's milk, meanwhile, have fallen by 3% year over year so far in 2019. (This continued decline prompted Dean Foods, the largest US milk producer, to file for Chapter 11 last week.)
The alt-milk surge is driven both by boomers, who are discovering that lactose intolerance increases with age, and younger generations versed in the carbon footprints of animal-based products. But there have always been drawbacks to plant-based milks: funky tastes, watery consistencies, an inability to mix well with other products.
Oat milk is an exception. Its main ingredient is a sustainable cover crop that can be sourced organically without massive amounts of water. Made by a simple enzymatic process and finished with a dash of oil (Chobani uses canola), it's creamy, slightly sweet (even when it's made with no added sucrose), and perfect for coffee and baking.
Consumers are taking note: The still-nascent category of oat milk generated $40-million in US sales in the 52 weeks ending on August 24, 2019 — up from just $6-million for the same period a year earlier, according to Nielsen.
Ulukaya is now betting that he can leverage his company's resources — which include a million-square-foot manufacturing facility in Twin Falls, Idaho, and a new, 14,000-square-foot research and development lab attached to it — to do for oat-based products what he once did for Greek yogurt: Take them mainstream…..
FastCompany.com: Read the full article
Related reading:
Chobani launches dairy creamers and oat-based alternatives
In the Greek yogurt company's biggest brand expansion to date, Chobani will roll out oat beverages, oat yogurt substitutes, oatmeal dairy yogurt, and dairy creamers in the coming months….