30 Jul 19

Sugar 2.0: new sugar unveiled by US biomedical firm

US biomedical company, Global BioLife, has developed a low-glycemic, "naturally-modified" sugar, coined Laetose, which it touts as being a healthier sweetener alternative.

The product boasts identical taste, texture and shelf-life to sugar, while offering 30% fewer calories and a glycemic index score of 53 in comparison to a score of 100 in glucose.

Moreover, clinical trial results have shown that Laetose may reduce sugar's negative impact on the body.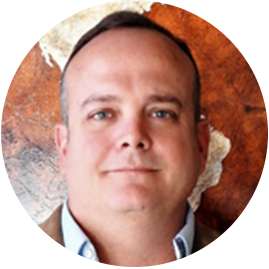 "Laetose was specifically designed to address the global need to fight diabetes and obesity by reducing sugar consumption," says Daryl Thompson, Director of Scientific Initiatives for Global Biolife, and a two-time Nobel Prize nominee.
"Laetose is sugar how nature designed it. It contains key insulin-mimetic compounds found in fruits and vegetables that make sugar healthier for the human body," he explains.
"You can think of is as 'Sugar 2.0.' It is more than a low-calorie sugar, but rather a solution to sugar itself in that it was specifically formulated to fight disease. Laetose tastes and performs exactly like sugar as a food ingredient but it is better accepted by the body."
"Sugar 2.0" was developed by Thompson, who was invited to present the new formula to health ambassadors from around the world at Harvard Medical School's Global Health Catalyst Summit in June, an annual event that focuses on initiatives to eliminate global health disparities.
"Laetose is sugar that is recombined with natural anti-glycemic compounds found naturally in fruits and vegetables to make a much safer product. Everything in nature that is high in sugar and good for us contains anti-glycemic compounds. These can be grapes, oranges, cranberries and blueberries.
"Although they are high in sugar, they contain unique compounds that make sugar harmless by reducing inflammation caused by high sugar consumption. We isolate these compounds and simply add them back to purified sugar. The process is very similar to how candy is manufactured," Thompson says.
"Laetose is sugar that is recombined with natural anti-glycemic compounds found naturally in fruits and vegetables. Currently, the product is being reviewed by most of the largest sugar manufacturers in the world," he adds.
Global BioLife is a subsidiary of Singapore eDevelopment and seeks to leverage its scientific know-how and intellectual property to provide solutions to problems that have been plaguing the biomedical field for decades.
From testing to market
At the Harvard event, Thompson also announced the completion of human trials on Laetose, conducted at one of the foremost laboratories in the world to measure glycemic index.
Additional independent testing conducted at Charles River Laboratories showed that Laetose halts stimulation of lipopolysaccharide inflammation, which leads to Metabolic Endotoxemia, the root of metabolic-driven disease.
In this space, Global BioLife has also partnered with Quality Candy Company to form a joint venture, named Sweet Sense Inc, to produce and market Laetose. Sweet Sense refined the formula at its production facility and created a scalable manufacturing process for the ingredient.
"Clinical trials are complete, patents have been filed and the product is ready for full-scale production," says Thompson. Sweet Sense is looking to license Laetose and is sourcing for companies with the ability to introduce Laetose into multiple food products around the world.
Source: www.nutritioninsight.com
Here are two videos to watch on Laetose: