01 Apr 21

Polyoak Packaging: On an anti-waste and recycling mission

As Extended Producer regulations loom in SA, leading SA packaging group, Polyoak, took the opportunity on Global Recycling Day (18 March 2021) to put its recycling credentials forward, both internally to employees and also to its market base.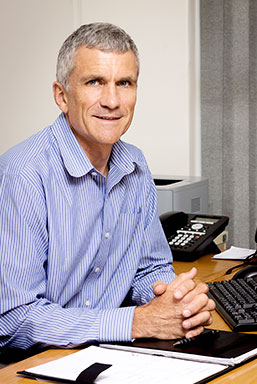 Polyoak MD, Karl Lambrecht (left) explained, "With Extended Producer Regulations coming into effect from 5 May 2021, we are fully committed to partnering with our customers to achieve the legislated recycling targets."
Polyoak's rigid plastic packaging is already widely recycled. For example, HDPE beverage bottles are the most recycled milk packaging in South Africa, with a recycling rate of 75%. These bottles are recycled into numerous useful items including new bottles for personal and home care products, crates, bins and plastic bags.
'Design for Recycling' best practice
"Polyoak is well placed to advise customers on optimal recycling best practice," added Lamprecht. "It is essential that plastic packaging is designed and adapted to give it the best chance of being circulated multiple times through our economy, by choosing materials that are widely recycled in practice and at scale in South Africa.
"The whole pack must be considered in terms of its recyclability, as even one component can limit or prohibit recycling of the whole pack. Polyoak offers rigid plastic packaging that is already optimised for recycling. Furthermore, all our packaging carries accurate and legible material identification codes (MICs) required to assist collectors and recyclers."
Designing for recycling is also essential to create high quality feedstocks which can be included as recycled content in new packaging.
Polyoak already offers bottles containing recycled PET (rPET) and, provided there is a sufficient supply of rPET, the company is well placed to assist customers in meeting the legislated recycled content target of 10% for PET beverage bottles in year one, as well as the SA Plastics Pact target of 30% by 2025.
New drums with recycled content
Polyoak is especially excited about its new Tight Head Drum range made from virgin and recycled HDPE, available in sizes ranging from 100L up to 250L.
"This advanced multilayer technology now gives customers access to world-class quality drums that are fully recyclable and can contain recycled content. This will significantly contribute towards circular economy," noted Lamprecht.
"It's clear that extended producer responsibility (EPR) is our collective responsibility. It's not just about supplying environmentally sustainable packaging. We need to motivate action through education and inspiration – every touchpoint is an opportunity!"
This was the thinking behind Polyoak's internal programme of events to celebrate Global Recycling Day.
Polyoak hosted various internal workshops across its manufacturing sites in Diepriver, Aeroton, Roodekop, Kwa-Zulu Natal and East London to remind employees about the role of plastic packaging in a circular economy, and the relevance of separation at source to maximise recycling which helps create job opportunities, diverts valuable waste going to South Africa's already overflowing landfills and helps prevent plastic pollution.
Employees already separate their waste out for recycling at all manufacturing sites.
Water and energy optimisation programmes are in place and there is a continuous focus on reducing waste throughout operations.
Polyoak's Roodekop site in Gauteng has already achieved 'zero waste to landfill' status with learnings being shared across the business. Separation of waste plays a crucial role in achieving 'zero waste' status.

Polyoak's Marketing and Sustainability Executive, Michelle Penlington (Left) expanded, "SA's National Waste Management Strategy highlights the importance of reducing waste going to landfill and eliminating plastic pollution.
"Therefore, our campaign aimed to educate and inspire households to divert their organic kitchen waste and recyclable packaging from landfill, by learning how easy it is to make compost and recycle their plastic instead. Both streams are too valuable to waste!"
Diverting organic and waste from landfill
Organic waste contributes more than 50% of total general waste disposed at landfill, where it is at risk of emitting dangerous methane gasses.
Therefore, Polyoak partnered with Soil for Life for Recycling Day. This NGO teaches people how to grow nutritious food with whatever resources they have available. They facilitated a workshop with Polyoak employees to demonstrate simple ways of transforming organic kitchen waste into compost.
Penlington said, "Composting in Polyoak's 20-litre plastic buckets is simple and effective. It's not necessary to buy expensive equipment or have a large garden."
According to Soil for Life, easy growers in small spaces include tomatoes, strawberries, eggplant and radishes for example.
An effective way to help eliminate litter is to highlight and reinforce the 'trash is cash' principle and to get households to separate out their recycling, to be beneficiated at its highest value.
Polyoak employees have been trained and already practice separation of waste at work. For Recycling Day, Polyoak hosted various talks by local recycling organisations to provide useful tips on home recycling, to help employees take home the recycling behaviours learnt at work.
Gregory Player from Clean C highlighted the importance of On-Pack Recycling Labels (OPRLs), which should be applied to all primary packaging to clearly direct the consumer on how to responsibly dispose of their packaging at end of life.
Upcycling plastic packaging
Recent research by Polyco and the Moss Group shows that over 80% of plastic (polypropylene) tubs are re-used for a myriad of other purposes, once empty. This ranges from freezing leftovers and using as a lunchbox, to storing stationery, toys and tools.
"The widespread upcycling of our ice-cream, yoghurt and spreads tubs inspired us to explore additional re-uses for our packaging that are practical and useful at home, school or work. This was the inspiration for our 'Packaging Upcycling' internal campaign launched on Global Recycling Day," explained Penlington.
Recycling Day also presented the opportunity to show employees how entrepreneurs transform Polyoak's recycled packaging into beautiful arts and crafts.
Polyoak's Diepriver branch partnered with local Cape Town artist, Heath Nash, well-known for his pleated lampshades and flowers made from folded die-cut panels of polypropylene, much of which has been exhibited at numerous Design Indabas and galleries in London, Tokyo, Milan and Vienna.
Nash heads up "Guga S'thebe" [Our Workshop] based in Langa, Cape Town, as a self-sustaining, free and supportive collaborative workspace that provides economic and creative stability through learning and skills development. Heath and his team facilitated numerous plastic craft workshops with Polyoak's employees to highlight the entrepreneurial value and potential of plastic packaging.
Lambrecht concluded, "Sustainable packaging is everyone's responsibility. We need to leverage every platform available to help educate and motivate all citizens of this beautiful country to use plastic responsibly and recycle to help eliminate plastic pollution."
Source: Polyoak Group