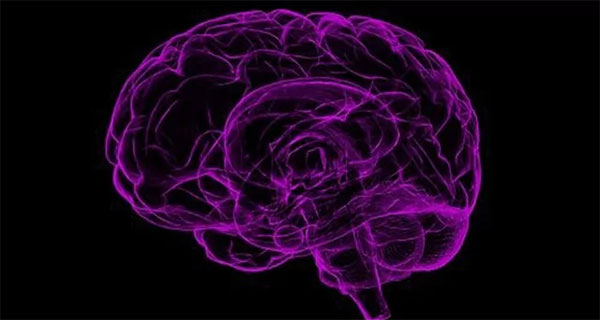 20 Apr 21

Paving the way to turn off the brain's 'hunger switch'

New Israeli research may pave the way for drugs that "turn off the hunger switch" in the human brain with minimal side effects, scientists say.

Peer-reviewed research at Weizmann Institute is the most detailed insight into MC4 hunger-controlling receptor; drugs may now be able to target it precisely, without major side effects

A receptor in the brain, melanocortin 4 (MC4), is known to control the urge to eat. It has been dubbed the "hunger switch."

A genetically inherited malfunction with this receptor is believed to be the most common cause of obesity that is triggered by a single gene mutation, impacting an estimated 5 percent of early-onset childhood obesity.

Now, researchers at the Weizmann Institute of Science have conducted research that they say could bring about easy manipulation of the receptor among people with such a mutation.

They say it could even be used to help people who don't have a genetic condition that directly impacts the MC4 in their efforts to lose weight, by treating the receptor as an "override" switch. When "turned off," they say, it could suppress regular hunger.

Their research involved building a detailed 3D model of the receptor, giving unprecedented insight into how it functions, in a peer-reviewed study that was published recently in the journal Science.
Pharma companies' piqued interest
Pharmaceutical companies have been racing to make drugs that manipulate MC4, but as they are doing so with limited knowledge of how the receptor works, drugs appear to bind with several receptors and affect other aspects of the brain and body, causing side effects.
The first drug of its type, setmelanotide — sold under the brand name Imcivree — was approved by the US FDA in November for chronic weight management, but reported side effects included spontaneous penile erections in males and adverse sexual reactions in females, as well as depression and suicidal ideation. There were also cases of nausea, diarrhea, and abdominal pain.
"Now that we know the precise molecular details of the switch, we can use this to target it very precisely and design drugs that can avoid some of the side effects that have been encountered with this first drug," said Shalev-Benami.
The study started after Hadar Israeli, a Hebrew University medical student pursuing PhD studies into the mechanisms of obesity, heard about a family in which at least eight members, who all felt constantly hungry, were severely obese. Most of them had a body mass index of over 70, which is about triple the norm.
Israeli was struck by the fact that the family's plight was due to a single mutation that ran in the family — one affecting the MC4 receptor — and asked whether new advances in imaging biological specimens could give insights into how the receptor works.
Her supervisors contacted Shalev-Benami, who decided to launch a study into the structure of MC4, inviting Israeli to join her lab as a visiting scientist. They isolated large quantities of pure MC4 receptors from cell membranes and determined its 3D structure using cryogenic electron microscopy, an imaging technique performed at very low temperatures.
Shalev-Benami said that the first priority is to help people with genetic conditions directly affecting  MC4 but said that advances could well help others trying to diet. She commented: "If we can get rid of side effects and manipulate this receptor without interfering with other receptors and causing side effects this could help the general population of people struggling with weight loss."
Source: TimesofIsrael.com
Reference: Israeli H, Degtjarik O, Fierro F, et al. Structure reveals the activation mechanism of the MC4 receptor to initiate satiation signaling. Science. 2021. doi: 10.1126/science.abf7958