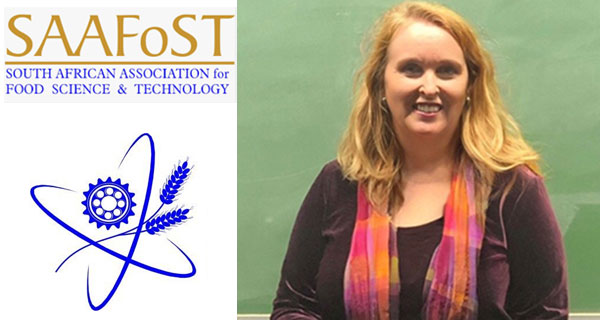 16 Mar 21

New CEO for SAAFoST!

The SA Association for Food Science & Technology (SAAFoST) has announced the appointment, on a part-time contract, of its new SAAFoST CEO, Susan Featherstone.

Susan holds a BSc (Hon) in Medicine from the University of Cape Town and is a registered Professional Natural Scientist (Biological Sciences) as well as an elected Board Member of the Institute of Thermal Processing Specialists (www.IFTPS.org)

After many years in a senior scientific role with Nampak R&D, Featherstone branched into new territory some 18 months ago as an independent consultant, and runs her own company, Safe-Food Consulting. She has extensive experience in the food and packaging industries, ranging from R&D, quality and laboratory management.

Susan has been a long-time SAAFoST member, worked hard on the Cape Branch Committee for many years and has actively participated in SAAFoST activities, presented lectures at Congress and so on.

The CEO position has been vacant for some time following the retirement of stalwart SAAFoSTite, Owen Frisby, at the end of 2019. Congratulations Susan!