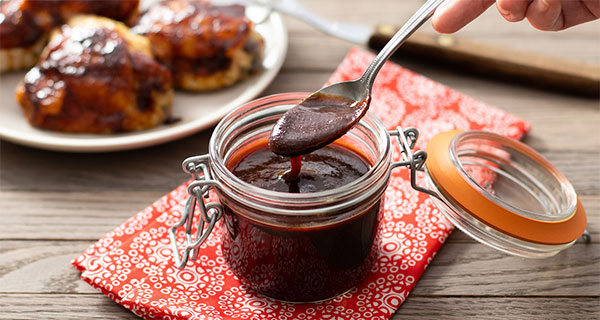 18 Nov 21

Flavour research: Kerry pegs BBQ as the world's "top taste" of 2021

"Barbecue" has been spotlighted by taste and nutrition specialist Kerry as the top trending flavour of 2021 for snacks, meats, meat alternatives, vegetables, sauces, marinades and seasonings.

The trend was established following an extensive review of research in emerging flavours.

Cooking with fire, the world's oldest method of preparing food, has captured the imagination of consumers. Kerry's taste charts in Europe, APMEA, North America and the Latin American region has identified 26 barbecue, smoke and grill tastes.

Soumya Nair, global director, Consumer Research and Insights at Kerry, says: "This shows that consumers everywhere are looking for new and ethnic-inspired specific tastes – such as Korean, Texas or Brazilian, in various meat and snack products.

"Consumers love the balance of sweetness, salt, spices and smoke that seems to enhance virtually any application and we regularly witness new barbecue-flavoured items showing up on menus and in stores."

Worldwide, 39 barbecue variations have been identified, ranging from Memphis and Texas-inspired flavours from North America, kebab in the Middle East, yakitori, char sui and tandoori in Asia, khorovats from Armenia and jerk flavour from Latin America. 

Barbecue has also begun to enter the mash-up trend, with curry, sweet chilli and beer-inspired flavours on the rise.
NPD growth curve
Innova Market Insights reports that one in every seven new products developed around the world is barbecue-focused. In Europe, 43% of fresh food and beverage launches in 2021 featured "barbecue" as a component. 
The most significant growth potential lies in Asia, with NPD launches up 21% in the last five years. More than 33% of all sauces and seasoning products launched simultaneously display "barbecue" on the packaging and 30% of new snack products.
Backyard cooking became all the rage as the COVID pandemic took hold. Since every region has multiple variations or traditions in barbecue, many of these are now migrating and cross-pollinating markets and geographies.
Kerry's research shows that consumers not only crave ethnic-inspired dishes, snacks and flavourings but also demand flavours that are true to their regions of origin and actively search for it.
"To keep pace with consumer desires, brands must now move faster than evolving cravings for complex and culturally nuanced barbecue tastes. It's vital in this shifting environment that new barbecue flavour innovations meet consumer expectations for the 'real' flavour of foods cooked over flames," Nair explains. 
The Kerry Red Arrow division creates the company's authentic barbecue, smoke and grill flavours. Smoke flavours captured from heat, wood and water are prioritized in the barbecue offering.
In line with this, Dutch Spices revealed its trend report for BBQ flavours in 2022. The emphasis is on developments in the food landscape, specific BBQ trends and taste directions.
Source: FoodIngredientsFirst.com