15 Apr 22

Chocolate giant's reputation turns sour on Kinder food safety scare

As we head into Easter, things could hardly be less sweet for one of the world's largest chocolate makers, reports Dean Best, Managing Editor of just-food.com.

The Ferrero factory in Arlon, Belgium, that's at the centre of a wave of salmonella infections across Europe is now the subject of an investigation by the local public prosecutor.

According to EU public-health and food-safety officials, 150 cases of monophasic Salmonella Typhimurium – 119 confirmed and 31 deemed "probable" – have been linked to chocolate products made at the Kinder plant in Arlon.

Recalls have been initiated across Europe, as well as by respective food standards agencies in the US, Canada, Australia and New Zealand, and Singapore.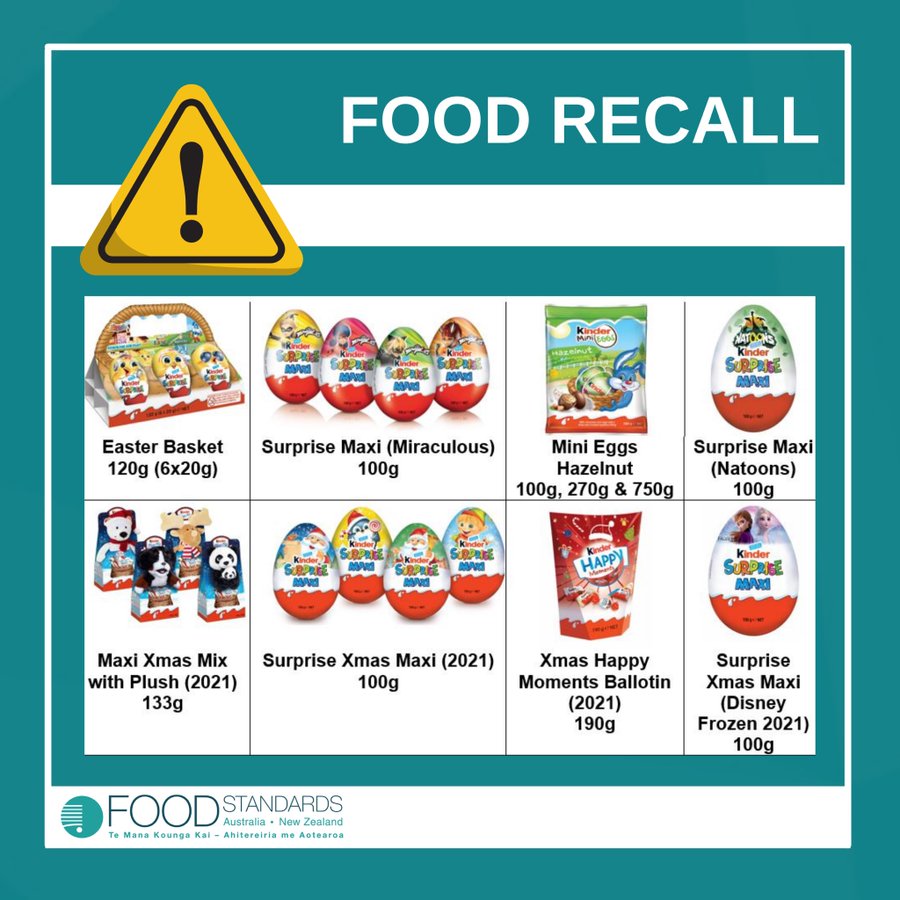 The cases, reported in ten European countries, came to light on 17 February when UK public-health officials reported a cluster of instances of monophasic S Typhimurium infection. Sixty-five of the cases have been in the UK.
S Typhimurium matching the outbreak strain was detected in a buttermilk tank at the Arlon factory in December as part of Ferrero's own checks.
EU officials say Ferrero then carried out hygiene measures, sampling and testing of products and processing equipment. After receiving negative results, the company then distributed the chocolate products across Europe and globally.
At the end of March, "upon availability of sequencing data, scientists linked human cases to the establishment in Belgium through advanced molecular typing techniques", the officials say.
On Friday 8 April, Belgium's food safety authority withdrew "authorisation" for the plant to operate after "an in-depth investigation".
Questions remain, not least how seemingly contaminated products still made it into the market. EU officials say further investigation is needed at the Arlon site to identify the cause and timing of the contamination, as well as probing whether there was any wider use of contaminated raw materials at other processing plants.
Ferrero has found itself in the eye of a storm, especially as the infections have mainly occurred among children under ten years old. The timing, too, in one of the key selling seasons of the year, could hardly be worse.
The privately-owned snacks giant has preferred to comment on the matter through prepared statements.
On announcing the "suspension" of operations at the Arlon site, Ferrero said: "We deeply regret this matter. We want to sincerely apologise to all our consumers and business partners and thank the food safety authorities for their valuable guidance."
It added: "Ferrero acknowledges there were internal inefficiencies, creating delays in retrieving and sharing information in a timely manner. This impacted the speed and effectiveness of the investigations. The plant will only re-open once certified by the authorities."
Source: www.just-food.com