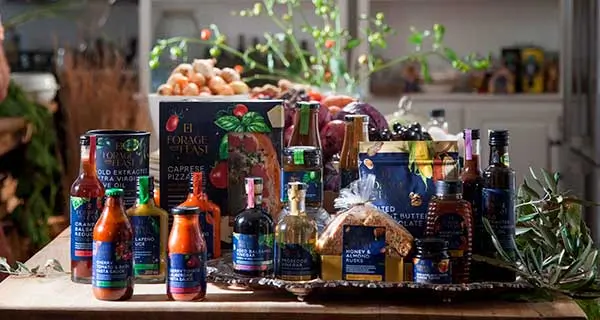 29 Mar 21

Checkers takes an upmarket leap with new premium in-house range

Checkers is taking another step on Woolies' toes with the launch of a new premium food range called Forage & Feast that is being endorsed by South Africa's first Michelin star chef, Jan Hendrik van der Westhuizen.

Available exclusively from Checkers and Checkers Hyper, this range includes some of the "very best foods which have, until now, typically only been found at speciality delis and food emporiums", enthuses the press release.

"Sourced from the best suppliers and artisans, each Forage & Feast product is made with top quality ingredients. Provenance played an important role, and the range is sourced responsibly, keeping seasonality in mind."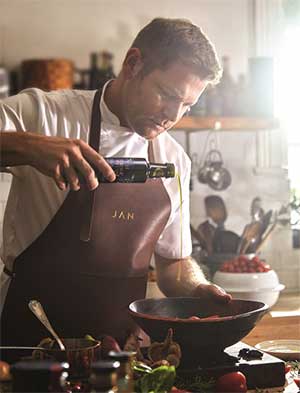 "The quality, seasonality, ingredients and attention to detail of the Forage & Feast range is admirable. When it comes to ingredients and taste I don't compromise and neither does this new range from Checkers," says Van der Westhuizen, who aside from bagging SA's first Michelin star, arguably the world's highest culinary honour, has also hosted his own television show, JAN, and is the author of several award-winning cookbooks, including The French Affair and A Breath of French Air.
Standout products include an authentic Sicilia passata sauce made with sun-ripened Datterino tomatoes; vinegar made from Italian Prosecco; rusks made with real butter and filled with wholesome ingredients such as almonds and honey; and fruit preserves that are hand-crafted and locally made from the freshest seasonal fruit, and infused with authentic flavour.
Also in the Forest & Feast range are an assortment of locally-crafted vinaigrettes, olive oil from the Breede River Valley, gourmet stonebaked pizzas, and ready-to-cook roasts.
"Tailored specifically to customers' needs for an upmarket and sophisticated product selection, Checkers will continue to expand the Forage & Feast range in coming months, with additional products across even more categories" says the press release.
Source: Checkers