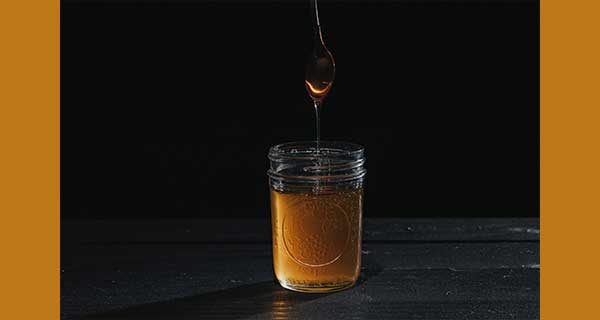 05 Apr 21

Bee-less honey coming soon? US start-up MeliBio creating a buzz

MeliBio, the California-based start-up making real honey without bees, has recently closed $850,000 in a pre-seed round funding edging it closer to having its first product on the market, slated for late 2021.
The company, established last year by Aaron Schaller, PhD and Darko Mandich (left) is developing a proprietary technology based on synthetic biology, precision fermentation, and plant science that replaces honeybees as a medium for honey production.
Currently, the global honey industry – valued at $9-billion in 2020 – faces major sustainability challenges because of its negative impact on bee diversity. 
Bee colonies are collapsing around the world due to a number of persistent threats such as global warming and pesticides. According to MeliBio, honey production in its current form is damaging to bees and their ecosystems, especially to the 20,000 wild and native bee species that endure immense pressure from commercial beekeeping.
Consumers are demanding more transparency than ever from brands and manufacturers. They want to know what's in their food and where it comes from.
Historically, the industry has relied on honeybees, but company's like MeliBio are proving to be disruptive, challenging the future of honey products with a vegan alternative.
By producing real honey with the help of science, MeliBio claims to be "revolutionizing the industry to help save 20,000 wild and native bee species that are essential to Earth's flora and fauna."
Initially, MeliBio plans to supply food service companies with its plant-based honey as an ingredient.
The first product will be soft launched at the end of this year to fulfill orders the company received during its participation in Big Idea Ventures' accelerator program.
MeliBio is in talks with potential partners from several countries and the company expects further commercial product rollout in the first half of 2022.
Beyond sweetness
"Big Idea Ventures is focused on investing in companies with transformative technologies which have the power to positively impact a global industry or category," says Andrew D. Ive, founder and general managing partner of Big Idea Ventures.
"MeliBio has the real potential to change not just the honey category but the whole sweetener and skincare industries with a new and sustainable way to create real honey without the bees. MeliBio has created the first truly vegan honey," he says.
Holly Jacobus, Investment Partner at Joyance Partners, adds: "We're absolutely delighted to support the MeliBio team in improving our food ecosystem. Their novel technology could have an outsized impact on not only honey production in the US, but the entire ecological community."
Source: FoodIngredientsFirst.com