18 Apr 22

Putting power in cauliflower- the story of Caulipower

The story of Caulipower is an extraordinary one – how an intrepid female US entrepreneur turned a low-carb diet option into an FMCG superstar. We particularly like both the female and the low-carb descriptors…

Gail Becker is the woman who commercialised cauliflower pizza crusts and kicked the whole cauliflower-as-carb-substitute craze into high gear.

She started Caulipower in 2016, and it now has more than $100-million in annual sales and is in close to 30,000 retail outlets, including Kroger, Target, Walmart and Whole Foods. Caulipower now has a range of products in addition to its signature pizza crusts, including pastas, chicken tenders, tortillas and its newest product: breakfast scrambles.

It was enough to land Becker, now 57, a spot on Forbes' seventh annual ranking of America's Richest Self-Made Women (2021) with a net worth of $245-million, thanks to her estimated majority stake in her company; Forbes values that at $500-million.

Becker was interviewed by FoodProcessing.com on what life is like for a food industry innovator, at the beginning and later on. Here are excerpts of their conversation:

You have something in common with a lot of food industry entrepreneurs, in that your inspiration was a medical condition in your own family – your two sons have celiac disease. What is it about the American food system that practically forces people like you to start their own companies to feed their families safely?

It's a question I ask myself too. What was missing on the shelves [caused] millions of Americans to spend 90 minutes making a cauliflower pizza crust because there wasn't anything available in the market. And I think what was missing was that intersection between taste, health and convenience. And that's where Caulipower sits. We make great tasting food that's better for you and happens to be gluten-free and ready in minutes.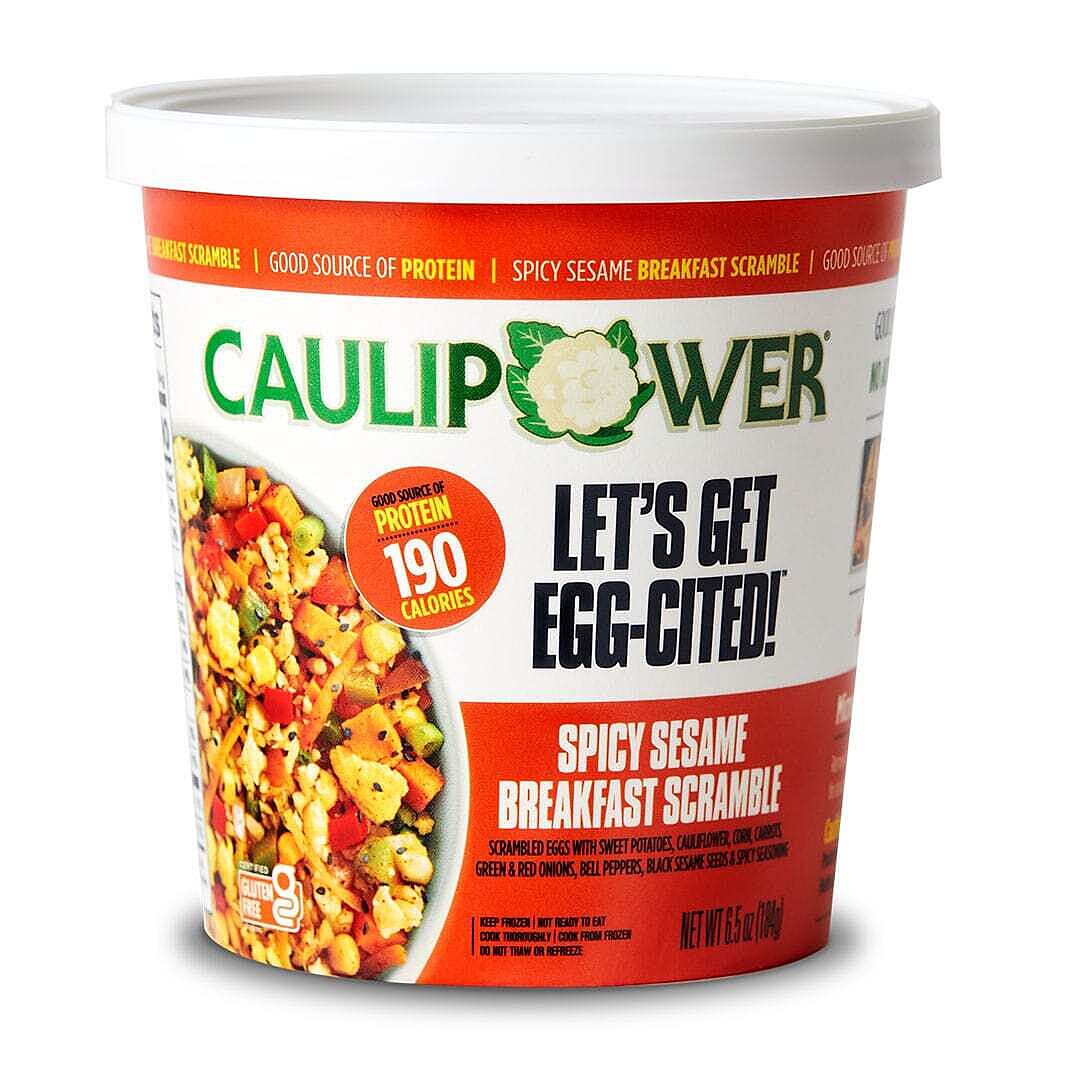 Walk us through the process of scaling up your production.
The first thing I did was hire somebody to help me, not just learn the industry, but also find a co-manufacturer. In the early days, that was really hard, for three reasons. One, there wasn't a lot of capacity; two, my volumes were really low; and three, what do you mean you want to make pizza out of cauliflower? Who the heck are you anyway? I guess that's a long way of saying, a lot of people thought I was crazy, and a lot of people turned me down.
I spent a long time trying to find someone who would do it. And ultimately, obviously, I did, but they were small, because obviously only someone small would take that kind of low volume. And it was really hard to grow that fast. We grew, and they grew, and there were a lot of bumps along the way, but we did it.
What would you say were your major early production challenges?
I think that when you're talking about the natural foods industry, better for you food, it's easy to make something great-tasting. And it's actually pretty easy to make something that's better for you. But it's really, really hard to make something that's great-tasting and better for you and oh, at a reasonable price point. And that was the challenge. It's one that the industry, frankly, hasn't excelled at. That really was Caulipower's sweet spot.
Pushing co-manufacturers who maybe weren't used to using better ingredients or less ingredients or something, it was a real education, and it was a lot of trial and error, to be honest with you.
We grew and grew, and obviously we diversified our manufacturing. Today, we're very fortunate to have a robust and geographically ideal network of co-manufacturers around the country.
Now that the competition in cauliflower-crust pizza, and innovative uses of vegetables in general, is heating up, what do you see as your major challenges going forward?
I'm a strong believer that you always have to look forward. If you look behind and spend time focusing on the competition, you're going to stumble. We look ahead, our place is to bring meal hacks to life on behalf of consumers. We think about the consumer, we don't think about the competition, and we always do what's best for the consumer, and that will always be what's best for the retailer and what's best for the company.
Source: www.foodprocessing.com; Caulipower.com