12 Jul 21

Tetra Pak/Synercore partner to accelerate innovation across Africa's food chain

Tetra Pak and local food research, application, and ingredient company, Synercore Food Holdings, have joined forces to boost food R&D, innovation and safety in Africa.

The partnership involves the procurement by Synercore of a pilot-scale Tetra ReCart testing facility plant for dairy innovation situated at the Synercore Innovation Campus at Klapmuts in the Western Cape.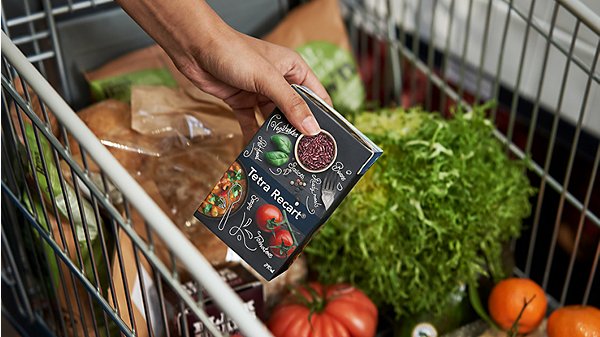 This is an apparent move by Tetra Pak to augment its promotion of the Tetra ReCart format in this region as a viable alternative to cans,
Currently not available in South Africa (excluding imported packs), it holds enormous potential for carton-based products that can then be batch-sterilised/retorted for shelf-stability.  
The technology offers massive benefits over conventional canned lines: 80% less carbon footprint when compared to tins and glass jars; great graphics and branding; and more efficient transport with optimised pallet configuration.
Stefan Fageräng, Tetra Pak's local MD, says: "The pilot unit affords Synercore the opportunity to test on a pilot-scale various formulations, recipes, raw materials, and functional ingredients with the expert assistance of teams from both companies.
"Our partnership with Synercore aims to leverage its technology and food solutions to accelerate innovation in health and safety regarding the commercialisation of shelf-stable food products in Africa.
"The challenge of food safety and security in Africa is no minor one considering that 50% of the world's population growth within the next 30 years is predicted to come from Africa."
Tetra ReCart line
The investment includes a Tetra Pak High Shear Mixer unit, a Tetra ReCart packaging line and retort to produce shelf-stable pilot-scale samples that exactly mimics industrialised and commercial products, in a cost-effective and efficient manner.
Analytical tests will be conducted to ensure the integrity of macro- and micro-nutrients as well as the microbial quality and safety of the products being produced.
"The partnership reflects today's need for a more integrated approach to delivering good quality products in Africa, than either Tetra Pak or Synercore could deliver alone. This embraces the need to include in the product cross-disciplinary development process factors such as functional ingredients, processing, and packaging solutions," says Fageräng.
"Together, we will help customers to produce safer, quality products with more efficiency and reliability. Success can only be achieved through intelligent, competent, multidisciplinary and integrated partnerships."
Dr Tertius Cilliers, CEO Synercore, says: "Through our collaboration with Tetra Pak, we hope to educate and demonstrate to potential producers, and ultimately consumers, on the benefits of the ReCart.
"In my opinion, for producers who don't have UHT capabilities, do have batch-sterilisation/retort capabilities, this is a fantastic way to incorporate flexibility in their production processing and to innovate and expand on their current product ranges."
Source: www.retailbriefafrica.co.za