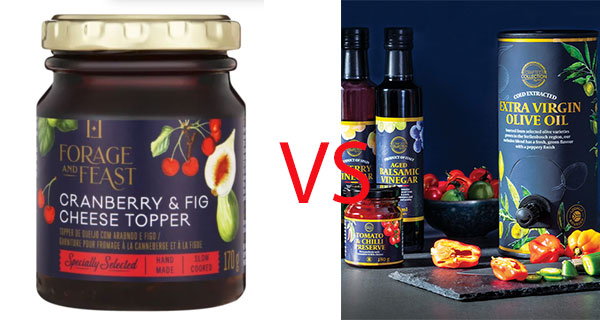 21 Nov 23

Checkers wins copycat packaging spat with Pick n Pay

Checkers took Pick n Pay to court accusing it of copying its products – and a high courts judge agrees….

Pick n Pay has been ordered to remove its Crafted Collection range from its shelves after it lost its court case against Checkers, which claimed it was copying the packaging of its high-end Forage and Feast range.

However, Pick n Pay will appeal the judgment, meaning it can continue to sell these products over the festive season.

The case demonstrates the intense competition in the SA retail industry and the crucial role of visual design and branding in appealing to and retaining customers, especially for high-end items that express quality and exclusivity, reports BusinessLive.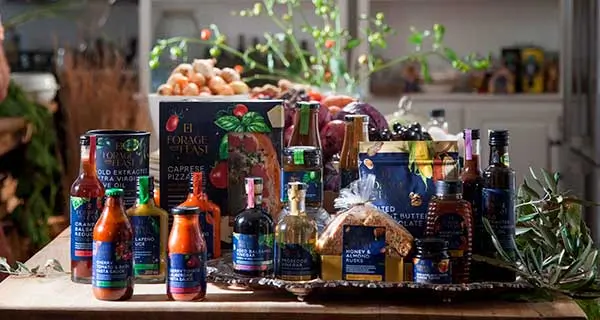 Checkers launched the Forage and Feast selection of pricier products, such as handmade chocolates, olive oils, honey, vinegars and chilli sauces, in dark blue and gold packaging in November 2020.
A few months later in 2021, Pick n Pay released its own upmarket range of vinegars, rusks, biscuits, sun-dried tomatoes and teas in similar dark blue and gold packaging.
Even the Crafted Collection olive oil container is the same unusual cylindrical shape that Checkers sells.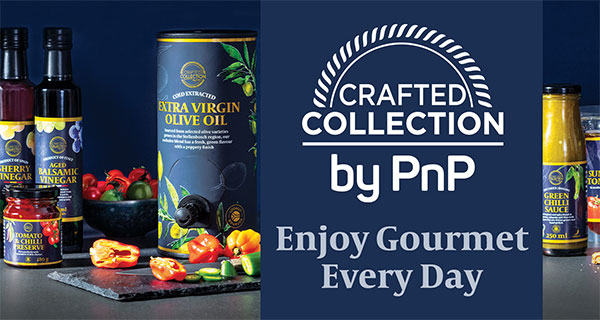 Checkers took Pick n Pay to court, accusing it of copying its design. Checkers said in legal documents that Pick n Pay released products that are "deceptively similar" and that this is not a coincidence or market trend but "rather intentional and deliberate".
Pick n Pay told Financial Mail at the time, "these products will never be on the shelf together with those of another supermarket, so there is no chance of any customer confusion".
Adjudged as "passing off"
Judge Patricia Goliath ruled last week that Pick n Pay is "passing off" the Checkers products and consumers may think there was a link between the two ranges. "Passing off" means to use the goodwill of a competitor's brand to sell one's own product, often through confusing the consumer.
Goliath noted that the Checkers logo is not on its products and Pick n Pay's logo is muted. She said the Forage and Feast range has developed a sufficient reputation through advertising and sales.
Checkers argued that the advertisements of Crafted Collection products are so similar to its own that Pick n Pay is using its design "to obtain an unfair springboard and competitive advantage in the marketplace".
Pick n Pay argued in court that it has used navy blue for decades in its logo and advertising and there is a "current trend" for using dark blue packaging for premium products. It also changed some of the gold on its products to white.
But the judge found that "a cursory look" at both brands "reveals that the visual similarities are remarkable".
"The colour combination of navy blue and gold is being used in similar proportions. The packaging and bottling of the products are identical. The artistic layout of the products is also remarkably similar."
"Considering the notable similarities in terms of colour, typefaces and packaging, I am satisfied that the Crafted Collection range is almost certain to confuse and deceive the public, and potentially result in damages for the applicant". Judge Patricia Goliath
Goliath ordered Pick n Pay to destroy its Crafted Collection printed materials and packaging in front of an agent appointed by Checkers or to allow the Shoprite group to destroy the packaging.
She also directed that an inquiry be held to calculate what damages Pick n Pay may have to pay Checkers and ordered it to pay such an amount once it is decided on.
According to the judgment, the Forage and Feast range has brought in sales of R180m.
Checkers told the Cape Town high court that its stores sell 2.5-million Forage and Feast products each year.
Pick n Pay said it is disappointed with the judgment: "Our intention is never to mislead customers, and we do not believe we have done so. We are proud of our Crafted Collection range, which gives customers great quality, value and innovation. We will seek leave to appeal the judgment."
Source: BusinessLive.co.za