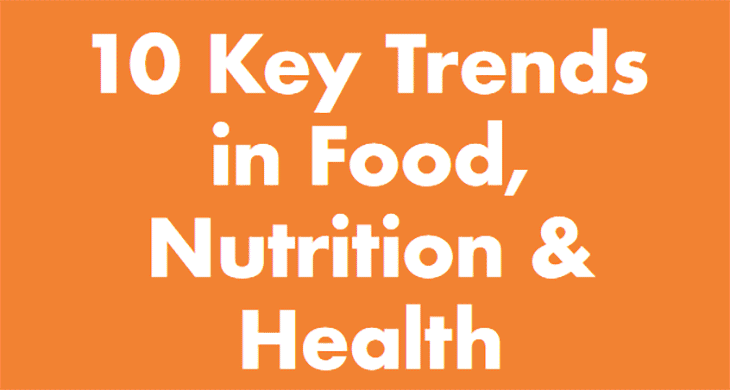 19 Nov 23

NNB's 10 Key Trends in Food, Nutrition &Health 2024

New Nutrition Business's always brilliant annual 1o Key Trends is now in its 25th iteration – here is a synopsis of its key predictions….

As NNB states: "Our trend list does not change dramatically from one year to the next. And that is because we focus on identifying the most-important long-term trends – the ones that will stick around. NNB supplements its research with its 5-country consumer survey, which explores consumer health beliefs among 5,032 consumers in the US, UK, Spain, Brazil and Australia."

This detailed and highly informative report, running to 141 pages, offers the following:
Sets out the 10 most important trends in nutrition & health and the consumer, market and science drivers for each one.
Spells out the direction of travel for each trend.
Identifies which strategies you can use for each trend.
Spells out which are higher risk and which are lower risk.
Shows which are established paths for companies and which are emergent opportunities.
Shows how each strategy is developing and provides examples of companies and brands using the strategies.
Points out failed strategies to help you avoid repeating common mistakes. NNB has a particular expertise in the causes of failure in the business of food and health.
PLEASE NOTE: Right click on each of the six graphics below, and "Open Image in a New Tab" to view it enlarged.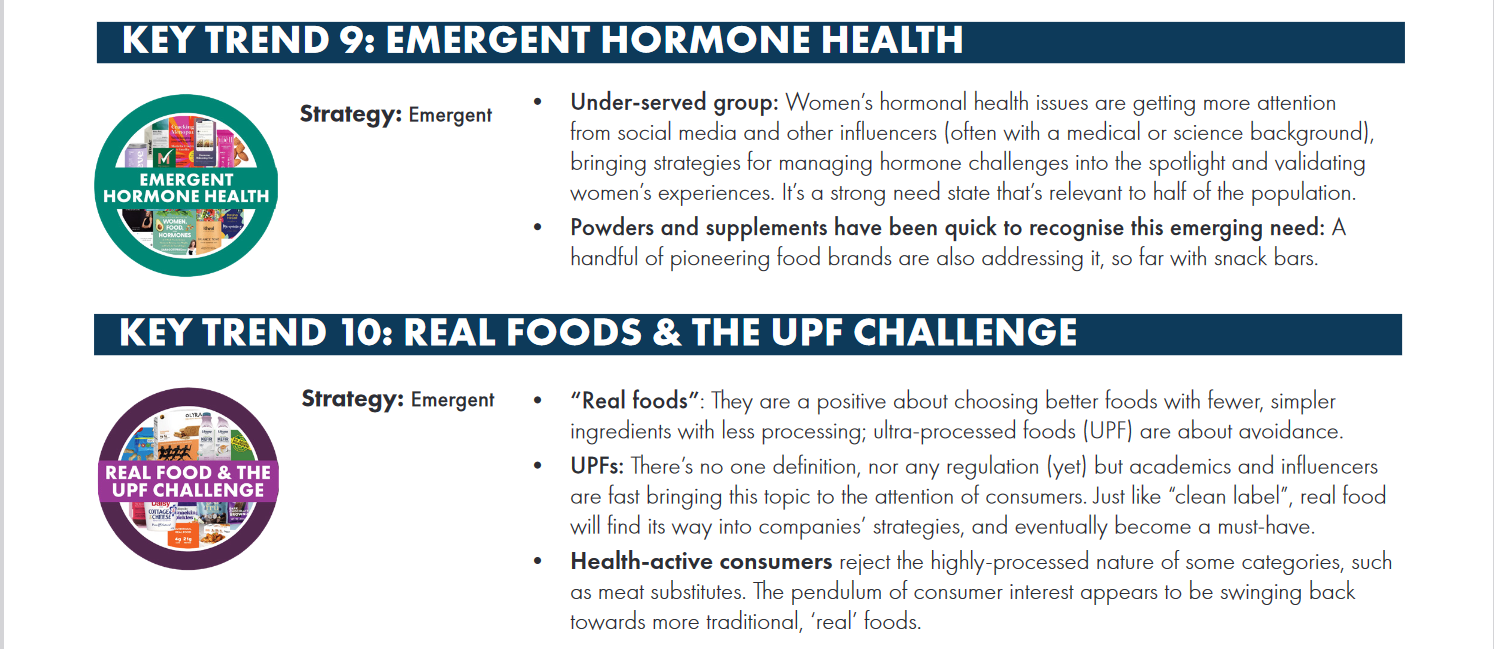 Source: NNB's 10 Key Trends 2024 – to view more and to purchase the report, click here